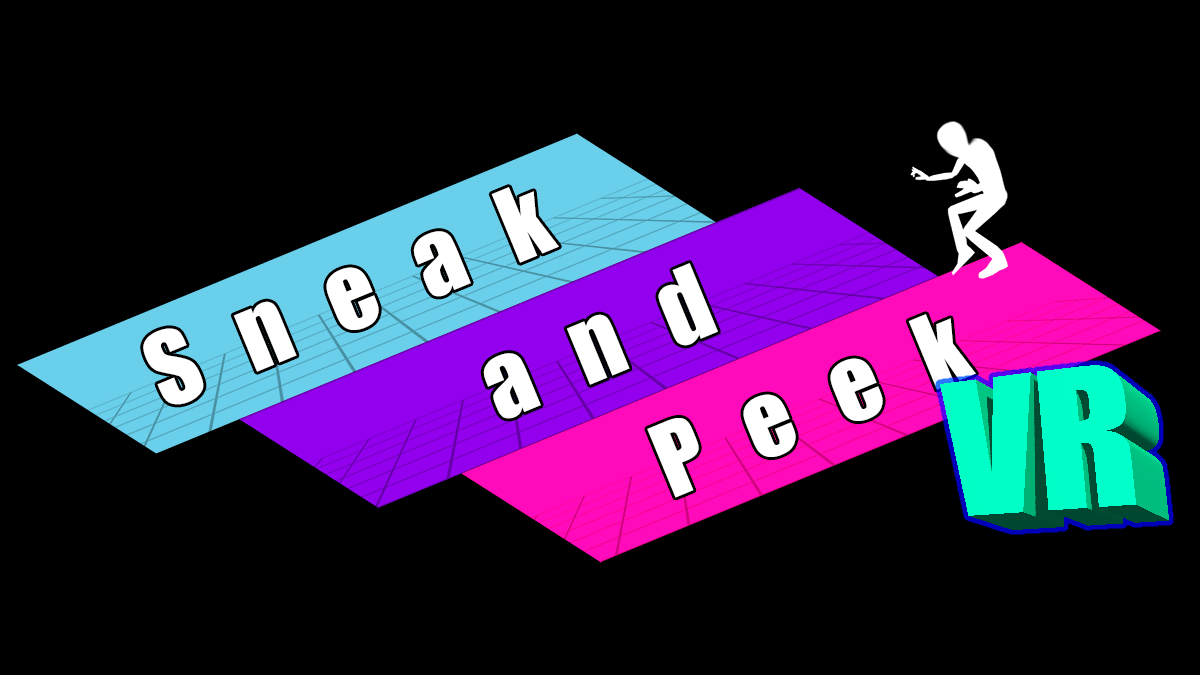 Sneak and Peek
Sneak and Peek.
For HTC Vive.

This is my first game.
Experimental VR stealth game.
I wanted to create a stealth game, where the player has to physically duck down
and peek around corners to sneak past enemies to get to a "finish line."
Inspired by: Metal Gear Solid - VR Missions.
Controls and explanations in the main menu. Do a full 360 spin to see it all.
Only tested on my machine:
Operating System: Windows 10 Pro 64-bit(10,0 Build 16299)
Processor: Intel Core i5 4690k
Memory: 32GB RAM
Video card: GeForce GTX 1080
Unity Version: 5.6.2f1